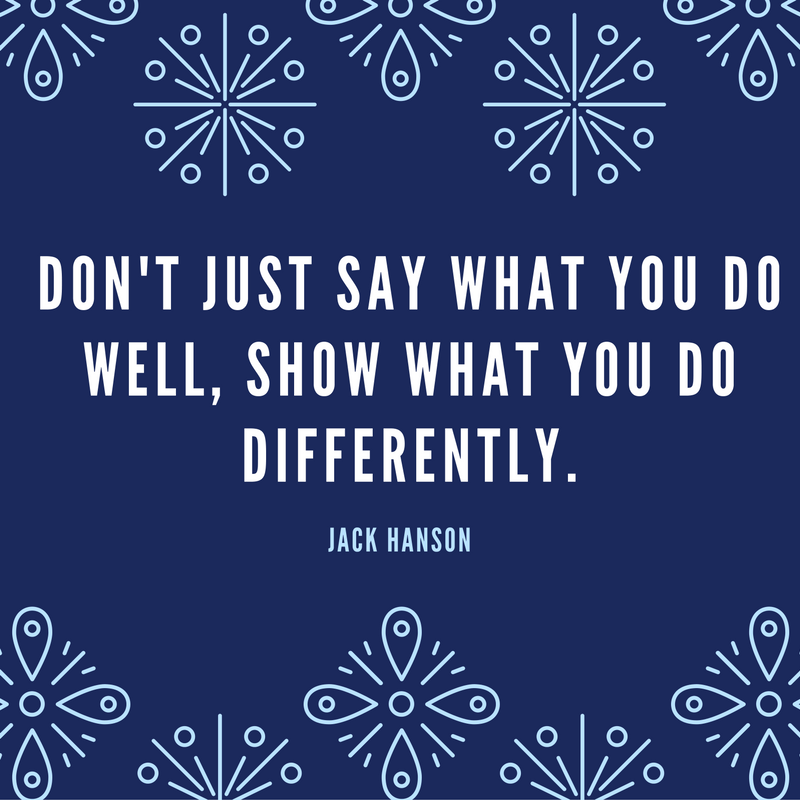 Finding Your Unique Selling Proposition
While it's great to show off what you do well, what others really expect to see is what you do differently.  Consider these points: How much are you willing to fight to get yourself noticed? How do you set yourself apart from the competition?  Decide what makes you or your company different and focus on that as your unique selling proposition.
The process doesn't (and shouldn't) happen overnight — but until you can figure out for yourself what's unique about your brand, you will have a tough time selling it to anyone else!