This weekend, I sung in front one one of my favorite vocalists. Not once, not twice… but three times. It was nerve-wracking, to say the least. But it was also exhilarating and decidedly worthwhile. Cabaret legend Marilyn Maye is a consummate professional and a delight to be around; I am so proud to say that she conducted two very successful events in partnership with The Melrose Foundation this weekend and left a lasting impression on her many old and new fans in Orlando.
Friday Night at The Shakes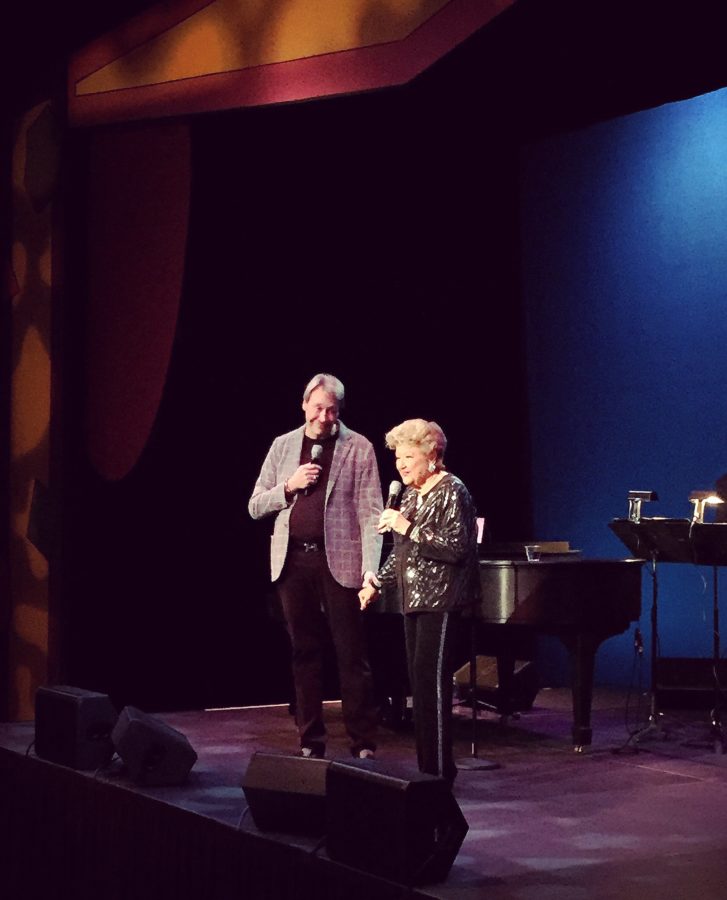 When Marilyn Maye asks you to sing with her, you don't decline. I'll admit that it took some convincing on her part, but Marilyn eventually succeeded in persuading me to join her on stage at The Orlando Shakespeare Theater at her Friday night cabaret show to sing "You're Just In Love" together. Heck, I preach to others to "go out on a limb", I guess this was an opportunity to practice what I preach.
With nearly 80 years of experience entertaining audiences, Marilyn's comfort in the spotlight is evident. She has a genuine gift for charming her audience and makes such an effort to satisfy them, and her ease and professionalism on stage certainly helped to calm my nerves—for that I am thankful! Being on stage with Marilyn is a moment that I will cherish for many years to come.
At 88 years old, Marilyn continues to high kick, dance, and sing for hours with the absence of any cue cards or notes. She effortlessly wows her audiences every time, and her appearance at The Shakes was certainly no exception.
Saturday at The Winter Park Playhouse 
Perhaps more impressive than Marilyn's dazzling show on Friday night was the fact that she woke up ready to teach a class of numerous students and auditors a Master Class which she aptly describes as "The Art of Performance" the very next day.
Participating in the class was incredibly interesting; we were pleased to find that the broad spectrum of students who arrived to learn from Marilyn—from high school students to professionals in the cabaret scene and everywhere in between—were so gifted and so open to Marilyn's critiques. Listening to the beautiful voices of the participants reminded me of the talent of the artistic community here in Central Florida. The fact that the students were able to graciously accept Marilyn's critiques and professional opinions will only further their futures in the industry, and I am excited to see where their careers take them!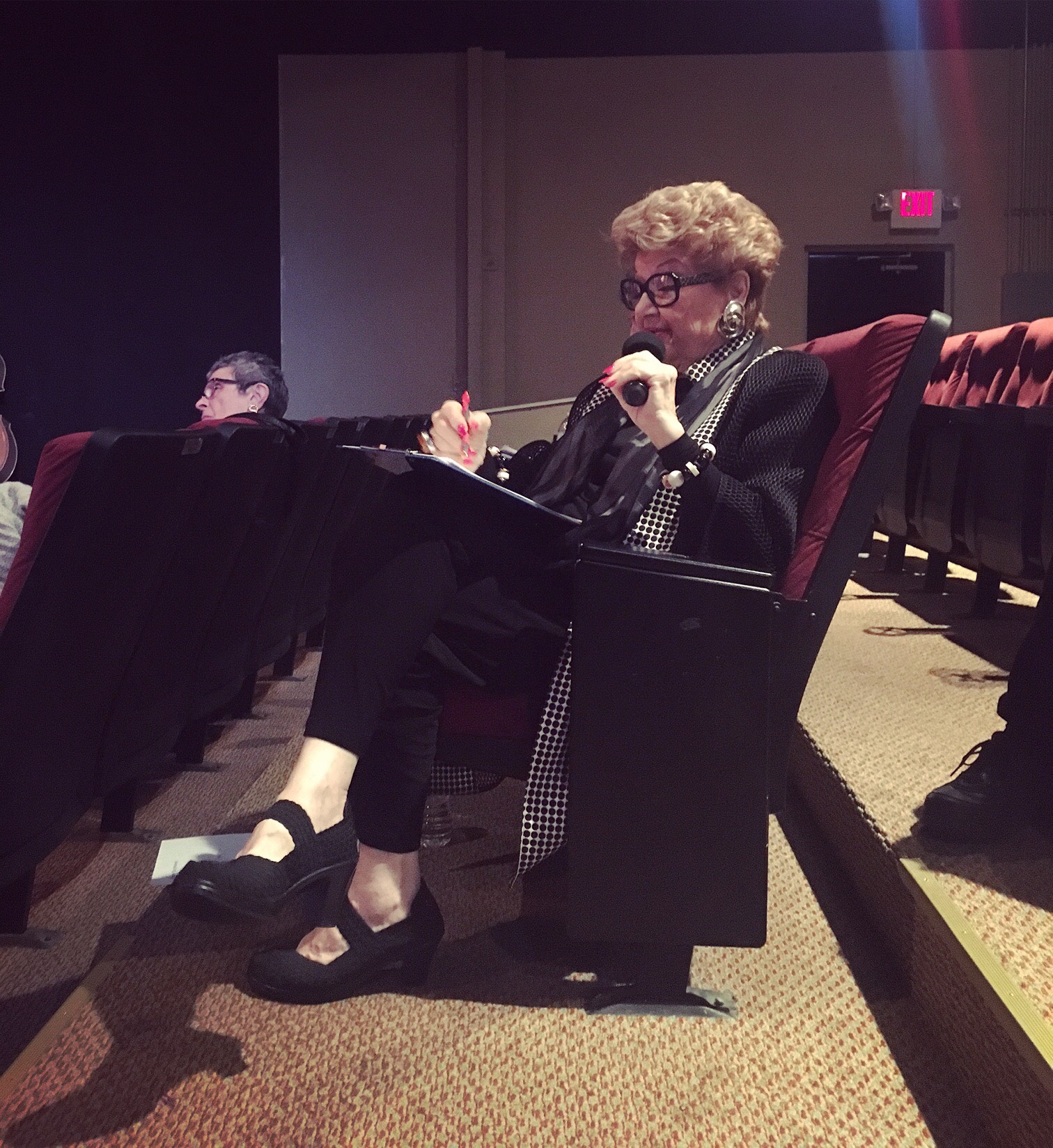 At the Master Class, I once again had the pleasure of singing in the presence of Marilyn. This time, I was able to receive direct feedback on my performance. What a gift! I am confident that not a single student, myself included, walked away from the day without a changed perception on their stage and vocal performance techniques.
I must admit, my performance at the Master Class was not my best…. and I gently persuaded Marilyn to allow me a "do over" at my house the next day.  Ever the gracious one, she obliged and I was glad that I redeemed my sense of self worth by some degree.  Running companies… a piece of cake… singing in front of people and especially the great Marilyn herself? That's another story all together.
On behalf of everyone at The Melrose Foundation, we sincerely thank everyone at The Orlando Shakespeare Theater and The Winter Park Playhouse for their contributions toward these two successful events with Marilyn Maye. We can't wait for our next endeavor!
Jack